Los Angeles is the ideal setting for an ultimate summer experience exploring your passion for fashion! All eyes are pointing at the West Coast, as Los Angeles continues to buzz about style and fashion more than ever. Project Endeavor puts you just steps from some of the world's most influential design houses and important garment districts. 
High style is the heart of LA, from hip boutiques to high-end designers. In this program, industry experts give you a behind-the-curtain look at the worlds of sketching, styling, buying, fashion show production and more! Show off your creativity and hone your talents while learning about fashion-related careers, and building confidence for college.
July 7 - July 19

$5895 $5395

2 Weeks
Transportation is not included in tuition.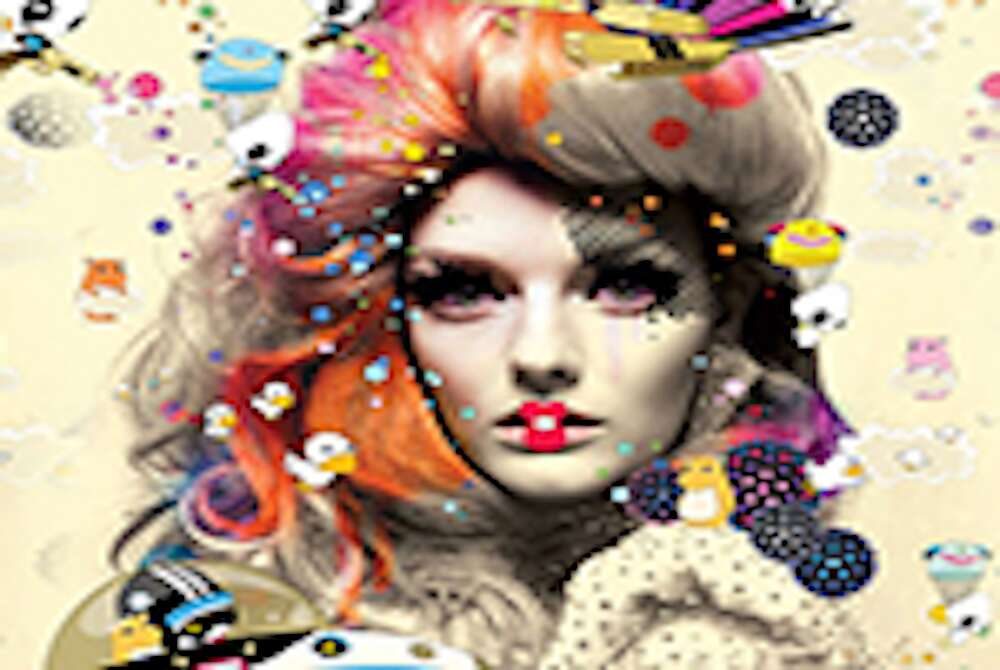 Classes run Monday through Saturday.
ACA has always been committed to absolute safety for every student. We maintain a ten-to-one student-to-staff ratio – one of the lowest in the industry – to ensure everyone gets the unmatched attention and unique personalized programs they deserve. 
As part of our commitment to student safety, ACA staff members live on student-occupied floors, and accompany students on all activities and excursions. ACA takes care to use private transportation for our weekday activities and weekend adventure trips – never public transportation.
The Residence Hall at UCLA adds an additional element of security, as well. The front desk is staffed 24 hours a day with trained personnel for your comfort and convenience.
We recommend that students fly nonstop to Los Angeles (LAX) International Airport. There they will be met by ACA staff members, who will escort them to comfortable, air-conditioned shuttles for the drive to UCLA's campus.
Of course, parents are also welcome to drive students to ACA directly. Contact our office for further information on any of these travel options.
*Transportation is not included in tuition.
ACA offers a commuter option for students who do not require accommodations. Commuter students join the program Monday through Saturday from approximately 9:30 AM until 5:00 PM.
Please Note: Lunch is included in the cost of tuition.
Here at Project Endeavor Fashion you will share your passion with your peers as you take on challenges that test your creativity, design skills and endurance. Do you have an eye for the work of Karl Lagerfeld, Vivienne Westwood, Ralph Lauren, Virgil Abloh and other top designers? This intensive program will help you hone your fashion sense and express yourself at the same time! You might start the next fashion craze!
Learn the basics of fashion, and the design process while taking away solid concepts of the macro of fashion and the fashion industry. 
Fashion History/Basics: Topics will focus on fashion history and basics. Students will learn the importance of fashion throughout history ending with a basic understanding of the fashion industry.
Art Principles/Design Process: Students will explore art principles and the design process discussing the principles and differences of art and design, and how they are intertwined while learning key fashion terms.
Fabrics/Trims/Graphic: Students will learn about fabrics and will create their own personalized textile library. The program will also focus on and discuss trims and graphics that are utilized in today's fashions.
Collection Design: Students will learn how to design a cohesive collection utilizing industry standard practices.
Pattern Making/Sewing Basics: Practice pattern making and learn about sewing techniques.
Manufacturing: Gain an understanding of the manufacturing process with a tour of a local factory. Students will discuss the positives and negatives of manufacturing domestically and off-shore.
Fashion Design Industry Today: An industry guest lecture will discuss the current fashion industry, how it's changed and the opportunities that await future fashionistas. 

Branding/Logo: 

Students will learn how to create their own brand and its importance! This session is an advanced course for the fashion designer that is critical to their success in today's 

market! Students will conduct market research and see demonstrations of the importance of branding on an exciting trip to LA's premiere shopping center, the Beverly Center.

Concept Boards: 

Create your own concept board to launch the design process. Students will focus on creating fabric, concept, trim and graphic boards.

Fashion Sketches: 

Learn about fashion illustrations via creative mediums using both Adobe Illustrator and hand sketches. Students will tour the Fashion Institute of Design and Merchandising (FIDM) and gain inspiration on the different styles of fashion sketches.

Fashion Flats: 

Learn about technical flats, and utilize industry standard tools to create your own.

Styling/Design: 

Create and design your very own custom top based off of a basic tee. Creative solutions are attained as students learn to be their most creative while working with restrictions.

Trimmings/Details: 

Students will visit Mood Fabrics, a must-see fabric 

a must-see fabric shopping destination and 

the best fabric store in LA, 

to finalize the design and styling process by learning about trims and sundries

.

 Mood Fabrics specializes in 

designer fabrics, buttons, trimmings, and everything else a fashion designer would need to create their design!

 

Tech Packs: 

Students will learn how to create their own tech pack templates in order to work with factories to begin their prototypes.

Portfolio Review: 

Students will begin to compile all the work they have created so far and translate them into a portfolio they can use for a job or college application.

Presentations: 

Students will present their brand in class with some parting words of advice from special guest speakers. They will learn techniques on how to present their creative ideas to an audience.
Students can take advantage of hearing from industry professionals! Past Guest Lecturers include:
Designer for Balenciaga, Cardi B and Rihanna
Spokesmodel for Dolce & Gabbana

Creative

Director for Metropolitan Fashion Week
Grammy Award Winning Singer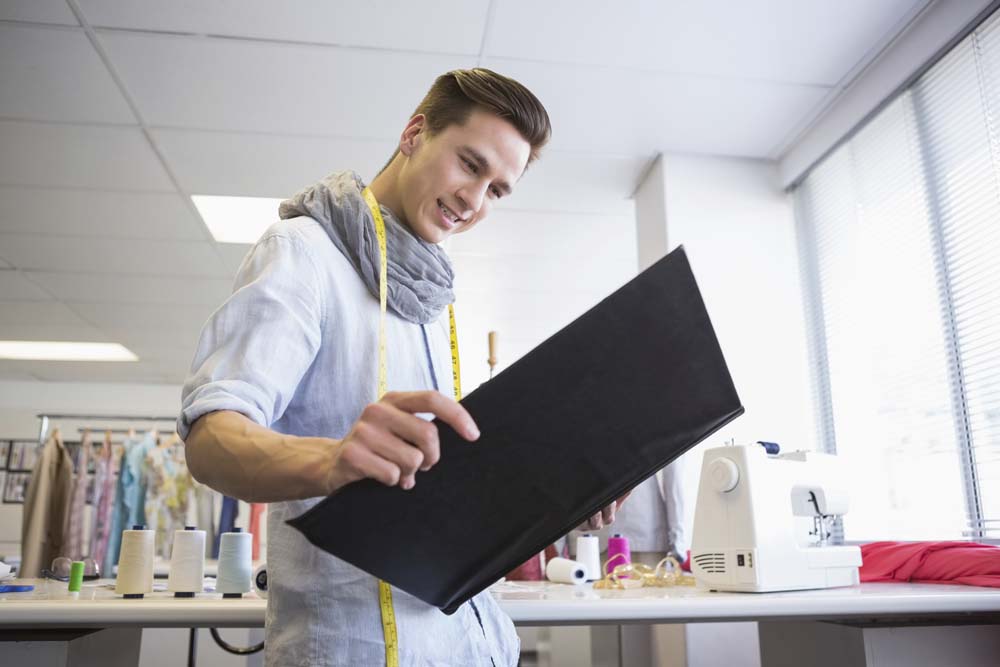 Los Angeles is home to countless celebrities, and now you can call it home, too! Located in the Westwood neighborhood of Los Angeles, UCLA gives you all the excitement! You'll live, study, and play at UCLA with an amazing group of like-minded creative students and resident advisors in dorm-style housing. We pride ourselves on the fact that our residential amenities, top-quality food service and fitness facilities offer our students the very best. 
Staying at Los Angles has its privileges, which is why so many celebrities call it home. You'll kick back in comfort at UCLA, enjoying safe, clean and comfortable dorms with in-suite bathrooms, internet access and are for ACA only. These rooms definitely serve up cool California style!  
Choices, choices, choices! Breakfast and dinner at the on-campus dining facility during the week feature a wonderful choice of kitchen-fresh entrees, a selection of side dishes, fruit, vegetables, salad bar, beverage bar, desserts, and fresh-baked breads and pastries. For lunch, you'll have many options that let you enjoy favorite restaurants in Westwood.  On weekends and occasional weeknights, you'll be able to take advantage of ACA's exclusive Dining-on-the-Town-Plan. It lets you choose great dining-out options at a variety of ACA-selected restaurants – and it's included in your tuition! Your tuition includes includes three meals Monday to Friday and brunch & dinner on weekends.
With the Pacific Coast in the background, Southern California offers something for everyone, and the Westwood area is packed with plenty to do. Evening and weekends are yours to enjoy. Head to the beach, check out the Santa Monica Pier, or gaze at the stars from Griffith Observatory. You will have the opportunity to socialize and build friendships while you enjoy the fun and excitement of Los Angeles' nightlife. Many popular hangouts are located just steps from campus, and the welcoming crowd of lively locals and visitors creates an unforgettable energy!
Some activities include:
Soak up the sun at Santa Monica Beach and jump the truly gnarly waves
Get to know UCLA at its best during ACA's welcome scavenger hunt!
You have some big shoes to fill as you walk among the stars on Hollywood's Walk of Fame
See how your hands and feet compare to Hollywood elites like Meryl Streep, Brad Pitt, and Robert Downey Jr. in front of Mann Chinese Theater
Gaze up at the Hollywood sign as you browse the fashionable boutiques on Melrose Street
LA comes to life at the Universal City Walk. Grab a bite at one of the famous restaurants and then hit the trendy shops, all set under the beautiful California stars.
Catch the sunset at Palisades Park; it doesn't get much more iconic LA than this
Savor a latte while exploring the scene on the famed Abbot Kinney Boulevard
Ride the dazzling Ferris wheel at the Santa Monica Pier
Sunset hikes, karaoke nights, bowling, mini golf, bonfires and more exciting activities and events are all part of your summer with ACA!
The Finest Fitness Facilities
You'll have access to state-of-the-art workout facilities such as the renowned John Wooden Center and plenty of other athletic and recreational options during your stay. You can lace up your running shoes for a jog on campus, or hit the gym to pump some iron or get moving on an elliptical trainer. Outdoor tennis courts, basketball courts and plenty of other options are sure to keep you busy. Of course, a game of touch football or a little Frisbee is always a campus classic. One of the most exciting things about LA is you never know who you may run into whether it's Kobe Bryant shooting hoops in the Wooden Center or Real Madrid practicing out on the soccer fields. 
You will have time to take advantage of all the outstanding options available at the John Wooden Center, which include:
Squash Courts
Indoor Jogging Track
Weight Room
Basketball Courts
Cardio Room
Enjoy exciting weekend adventures every Sunday on Project Endeavor!
Venice Beach– LA's most iconic beach known for its bohemian spirit, Venice is a buzzing beach town. Free-spirited Venice Boardwalk is the site of funky shops, street performers and colorful murals. There's also a skate park and Muscle Beach outdoor gym
Abbot Kinney– Abbot Kinney Boulevard features foodie hot spots, stylish boutiques and coffee bars.
Santa Monica Pier– A favorite for Hollywood movie scenes, this California icon comes alive at night. Take a ride on the world's first solar-powered Ferris wheel or stop by the famed aquarium to get nose-to-nose with the ocean's most fearsome predators!
Third Street Promenade– The world-famous strip features designer boutiques and award-winning restaurants, all in the heart of Santa Monica. The outdoor mall is full of colorful street entertainers and dancers enjoying perfect California weather.
Go Behind-The-Scenes Of The Largest and Busiest Motion Picture and TV Studio In The World. Get Ready For The Ultimate Hollywood Experience!
*Please Note: Universal Studios replaces the day trip to Santa Monica & Venice for students who select this excursion (Supplemental fee) 
Add 5 days to your Californian Adventure
Add to your SoCal experience and explore the wonders of San Francisco and the Bay area! (supplemental tuition required)
You'll remain in the secure company of trusted ACA staff members, as well as many of the friends you've made on your ACA program. Of course, you'll also enjoy the comfortable accommodations and superior guidance you've come to expect from ACA.
From the majesty of the Golden Gate Bridge to the natural beauty of Muir Woods, the City by the Bay is no doubt one of the prettiest on the Pacific, if not all of America! And for things to do, San Francisco is second to none.
We just wanted to thank you and all of the staff that helped make Jenny's summer in LA so great on Project Endeavor. She really did have a wonderful time and the memories of her trip will last her lifetime."

"Project Endeavor was one of the most amazing summers I have ever had. The counselors were so caring and the friends I made will last forever! Thank you for making this an amazing summer!"
"Project Endeavor Fashion was the best summers of my life! I made friends who live near and far. We created memories and learned so much that I will never forget. Best summer ever!"
The most Personalized program